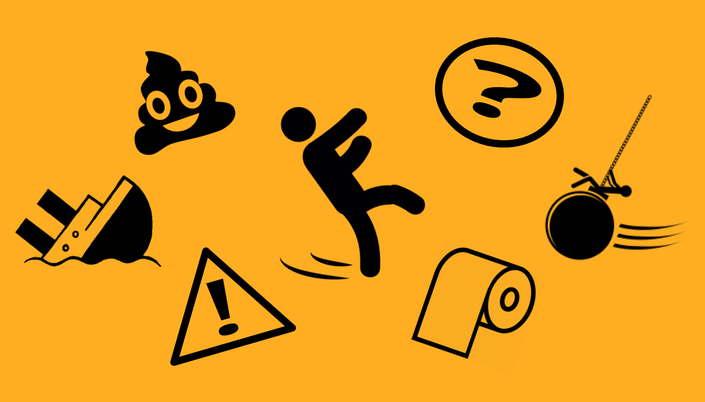 Game: Stuff Happens (For All Spelling Levels)
A Game That Helps Us Re-Evaluate Our Mindsets
Play this game on your own or play along with your family and friends!
This course is designed for students who communicate through spelling and is great for all spelling levels!

This game will offer you a mindset perspective shift, while bringing lightness to difficult situations.
What game are we playing? Stuff Happens!
This lesson-style game is presented as a play-along video, led by your host, Julie Sando.
A team of experts have rated challenging situations on a misery index. Play along and try to guess where situations fall on the index. By the end, you may be surprised by how your perspective shifts for the better!
Here is a quick play though of the game, as it was originally intended. We have made modifications in our game for online self-paced play.
Note: We provide everything you need for this online experience. You aren't required to have the game cards to play with us!
What does our modified version look like?
Take a peek at scenes from our play-along-video...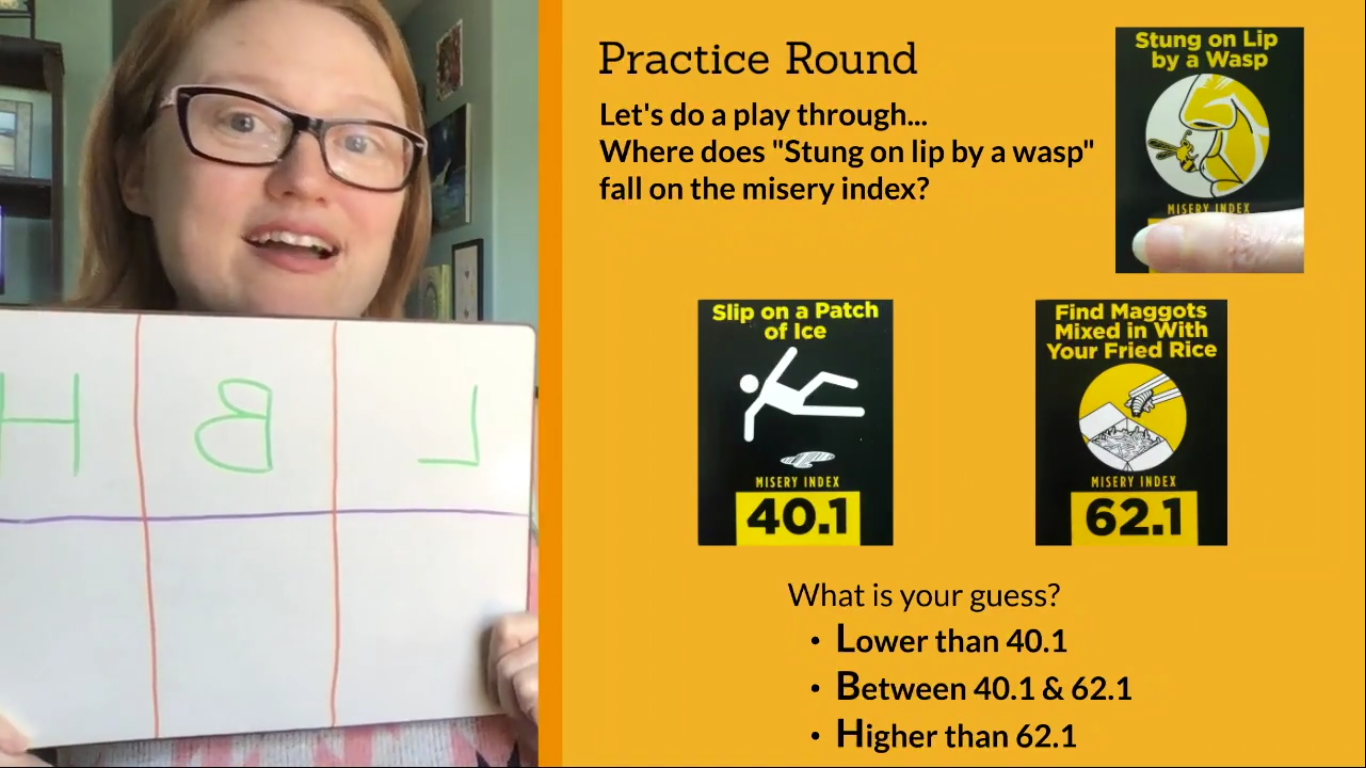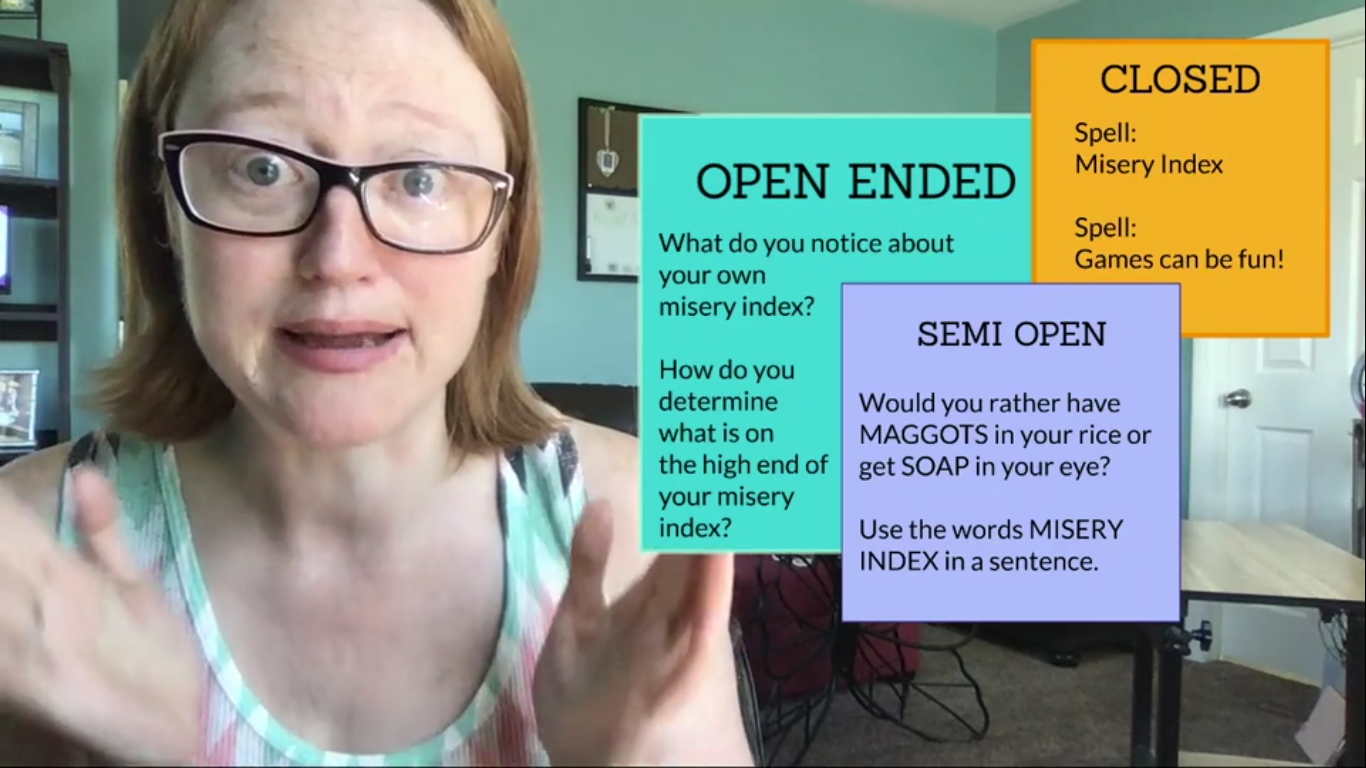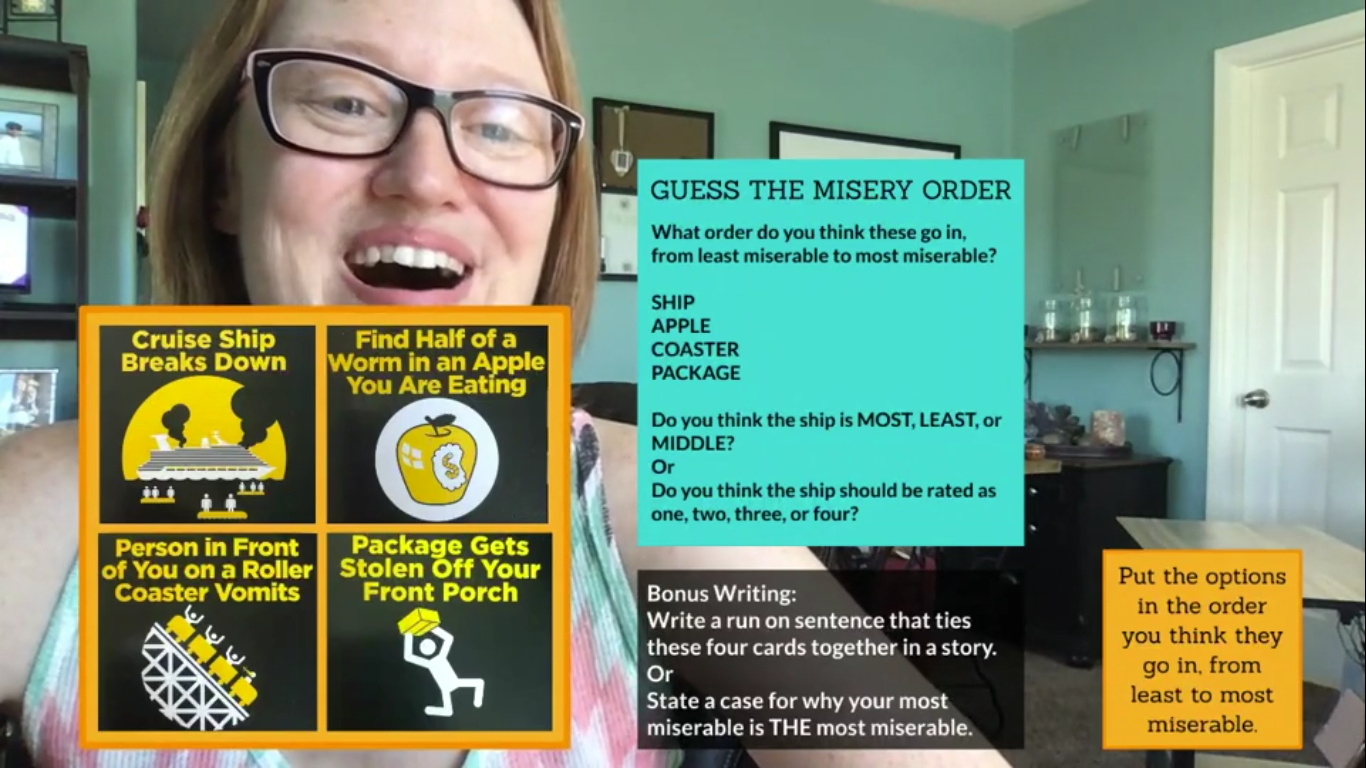 Play along and share in the comments!
We create space to interact with other spellers by inviting you to share responses and reply to one another in the comments area of our course. There is no time limit. Share at your own pace!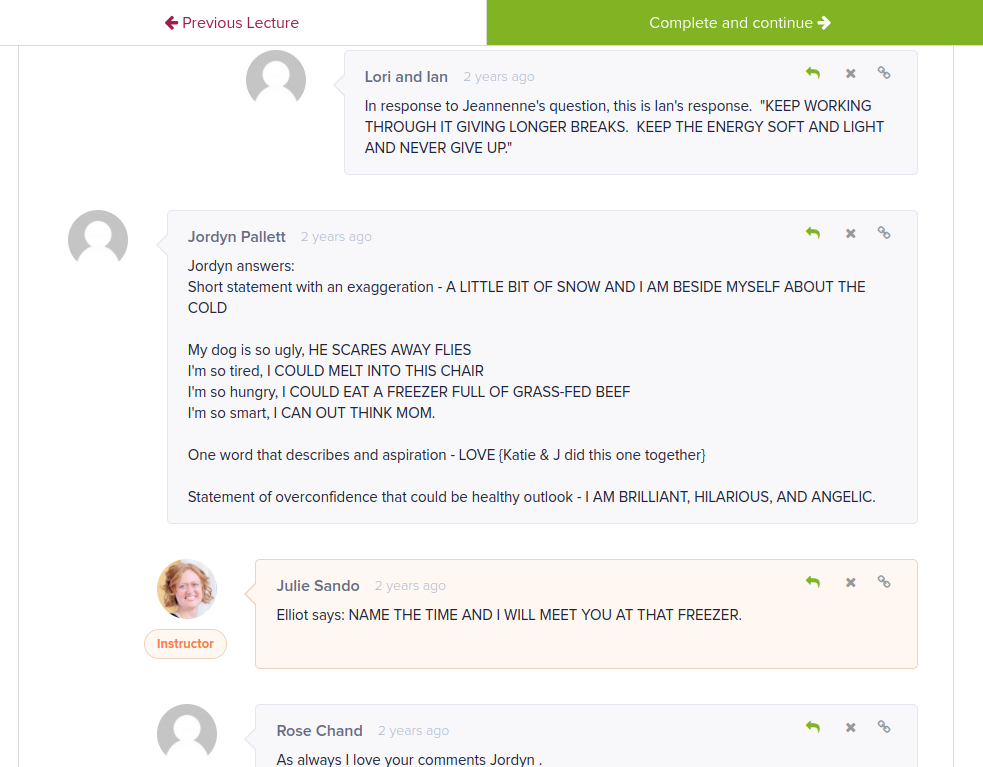 Join today and start playing with us anytime!
Your Instructor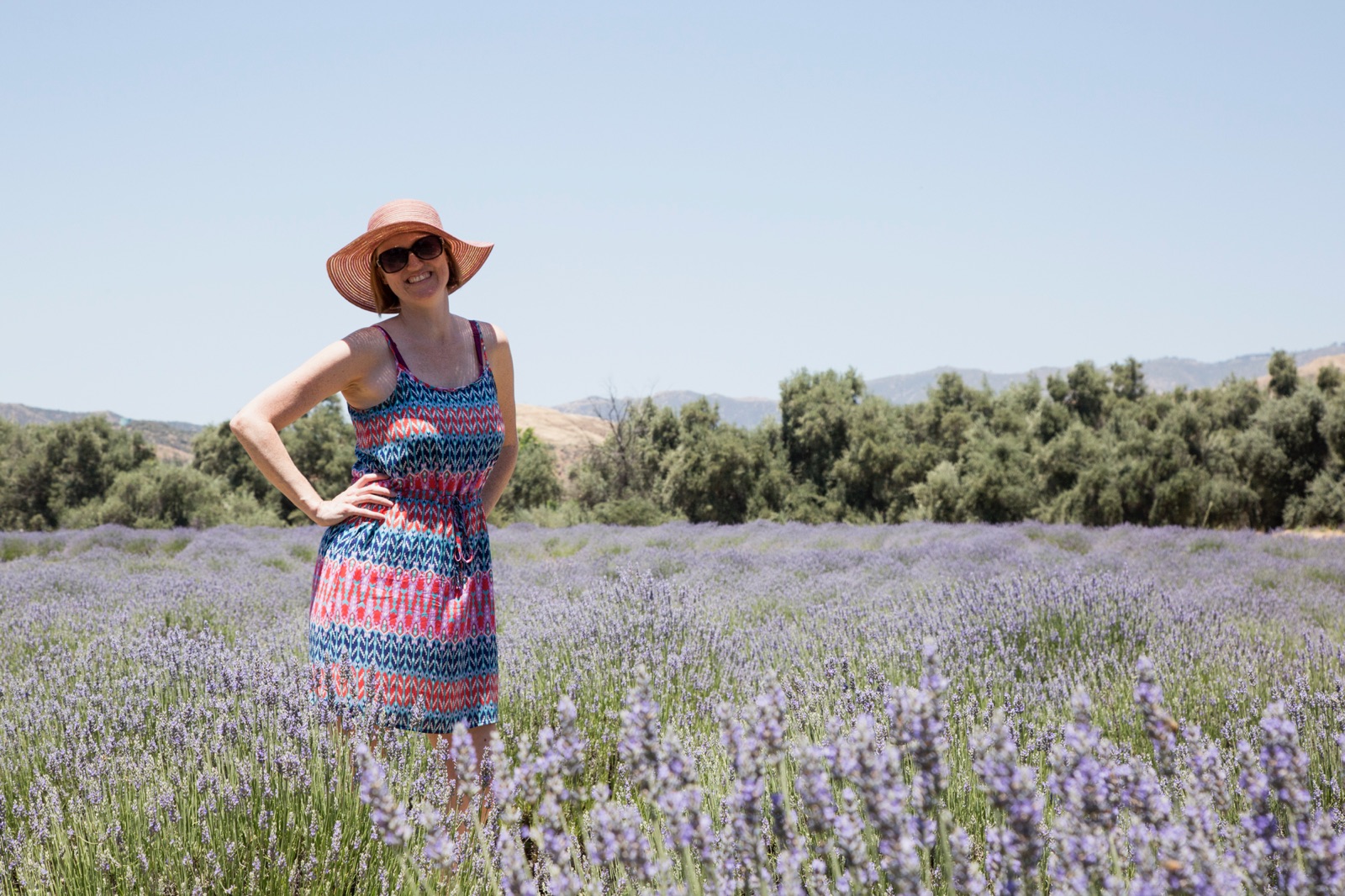 Julie Sando received her BA in Communication from CLU in 2000 and has 20-years of experience working with children and adults on the autism spectrum. She is the Director of Autistically Inclined and a Co-Creator of Natural Play Therapy. She also recieved a Certificate in Assistive Technology through CSUN. Over the past several years she has dedicated much of her attention to students who communicate through letter boards and other forms of alternative communication. Her focus is creating natural experiences to bring the whole family and community together.
Let's connect!
We are excited to bring more play to your life! Along with some opportunities to shift our perspectives!